It seems very in vogue for celebrity couples to get married and somehow keep it a secret from pretty much everyone. Think Justin Bieber & Hailey Baldwin and Nick Jonas & Priyanka Chopra. We might have another; and this is a big one…..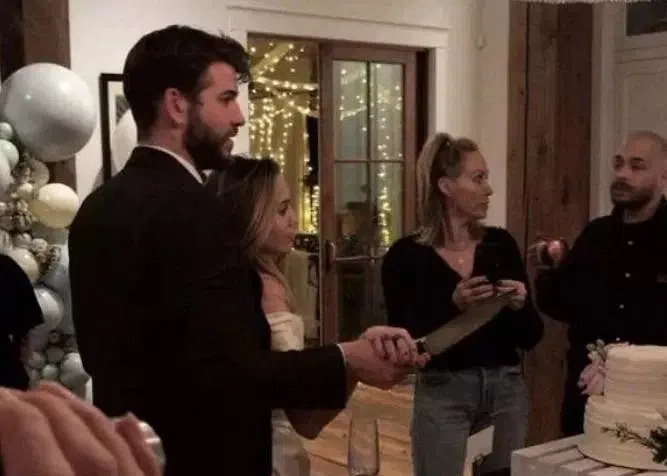 SOURCE: instagram conradjackcarr
If photos posted to social media are any indication, Miley Cyrus & Liam Hemsworth were married on Sunday in a small cermony attended by family & friends. The couple have yet to confirm.